Put yourself in position to take on the future
Everyone has their own reasons for saving. At Killbuck Savings Bank, we have a variety of accounts that can help you reach your goals. Whether you want to create a rainy day fund, set aside money for medical bills or begin preparing for retirement, we look forward to joining you on your rewarding journey to financial security.
View our competitive interest rates

Track savings progress through online and mobile banking

Choice of paper statements or eStatements

Contact our friendly banking professionals for assistance in opening an account
Passbook Savings Account
It's nice to have extra money to face life's challenges. But a smart savings plan can also help you take positive steps towards making a big purchase, taking a dream vacation or paying for college.
Minimum daily balance of $10 required to earn interest (Accounts with balances under $10 are subject to closure.)

Avoid $5 monthly maintenance charge by keeping a minimum daily balances of at least $100

No fees for account holders who are under age 24 or 50 years and older.

Money Market Accounts
When you're trying to save money, every dollar counts. With a Money Market, your funds earn a higher interest rate. And because there's no time commitment, you have immediate access to your deposits whenever you might need them.
If the balance falls below $5,000 on any day during the statement cycle, a $10 maintenance charge will be levied

Unlimited in-person transfers allowed each month

Access funds through online banking or at Killbuck Savings Bank branches

Tiered rate structure rewards higher balances
Money Market Interest Tiers:
Certificates of Deposit(CD)
These safe, high-yield investments generally outpace traditional savings accounts. With a CD, you put your savings on a schedule that fits your short-term and long-term financial need. You can save for a few months, several years or some period in between.
Lock in higher interest rates for periods up to 5 years

In general, longer term CDs feature higher rates

You may choose to have your interest reinvested or paid directly to you

No risk to your initial investment - all deposits insured up to FDIC limits

Substantial interest penalties for early withdrawal.
Individual Retirement Accounts (IRAs)
The next chapter of your life can be the most rewarding one yet. One way to make that happen is to plan ahead. With a Traditional or Roth IRA, you can make annual contributions, build up your savings and use tax advantages to stretch those retirement dollars even further.
Contribute up to $6,000 a year ($7,000 if over age 50)

Put funds into an IRA Savings Account or IRA Certificates of Deposit

Minimum initial deposit of $25

With a Roth IRA, all withdrawals are tax-free

With either IRA, your annual interest earnings are tax-free

Consult our financial advisor for more details on the tax advantages and on the differences between the two accounts
Health Savings Account (HSA)
Illness and injury can strike unexpectedly. When that happens, you want to be able to focus on getting the best care possible and not on the medical bills. With an HSA, you can set aside money in advance to cover a wide range of treatment costs - and take advantage of interest earnings and tax benefits.
Designed for individuals and families with high-deductible medical bills

Covers a wide range of medical, dental, vision care and prescription costs.

Contributions to HSA's are made with pre-tax dollars. All interest earnings and withdrawals are tax-free. (Consult your financial advisor for further details.)

$3 monthly maintenance charge

No minimum balance

Access funds through special checks or an HSA debit card (one-time $5 fee for each card issued)
Christmas Club Account
Make your holiday season a little merrier. By saving year-round, you'll have more money available for gifts, festive meals and family gatherings.
Deadline to open Christmas Club Account is January 31

A check will be mailed to you in the fall, in plenty of time to do your shopping and event planning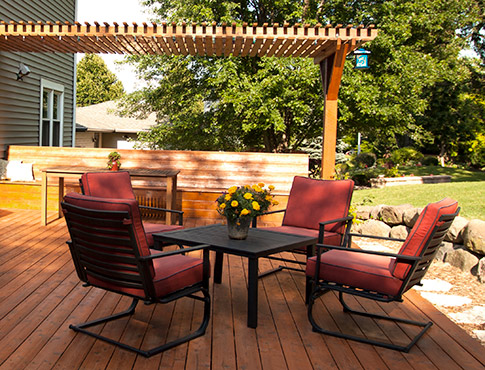 A smart way to finance your big plans.
By tapping into the equity of your home, you can receive a lump sum of cash and pay it back in monthly installments.