Online payments save time and cut postage costs
It shouldn't take hours of effort to make all your monthly payments. With Online Bill Pay, you can quickly send money to everyone from national credit card companies to local utilities to Main Street merchants. And you can get everything done without having to write out checks, address envelopes or buy stamps.
Make payments or send funds to almost any individual or business in the U.S.

Make one-time payments in a matter of minutes

Schedule recurring payments - such as utilities - months in advance

Add businesses or organizations to your payments list quickly and easily

Reduce late payment fees with alerts that remind you of bill deadlines

High-tech security keeps your account information safe

Money is withdrawn from your account on the day the payment is made (please allow three business days for it to reach the recipient)

All Online Bill Pay payments are subject to applicable fees.  See the Bank's fee schedule.
Set up Bill Pay within Online Banking.  For optimum security, please use the most up to date internet browser available.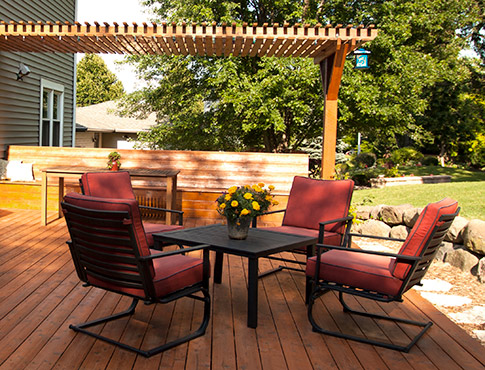 A smart way to finance your big plans.
By tapping into the equity of your home, you can receive a lump sum of cash and pay it back in monthly installments.